Mother's Day Gift Ideas
Mother's day in New Zealand is fast approaching on Sunday 9th May 2021.
It is the occasion to show mum, or a mum-like figure, just how much you appreciate her and all that she has done for you.
But coming up with an amazing Mother's Day gift idea is hard. How do you really say thank you to the woman who has been there for you no matter what… driven you to all those sports practices, did your laundry, maybe put up with the rowdy teenage years and has taught you so much?
Sure, you can get her flowers or chocolate, but if you want to really give her a Mother's Day gift that expresses your gratitude, is thoughtful and something she'll remember (not some boring material gift) then an experience gift is just the thing, and Chuffed Gifts makes your Mother's Day gift absolutely fool-proof.
The best Mother's Day gift idea ever
Chuffed is the latest gifting concept which lets your gift recipients choose an experience that excites them most from up to 80 different options – so you can never get it wrong! They get to create amazing memories on an activity that excites them the most, and you give an incredible experience gift they are bound to love and thank you for.
There's a Mothers Day gift idea for every type of mum, whether she loves a bit of adrenaline or prefers a more relaxed approach. Because they get to choose it's perfect even for those you don't know what to get or those other mum-like figures like grandmas, mothers-in-laws, aunts or godmothers.
With Chuffed you're giving more than just a present, you're giving memories, emotions, connections, stories to tell and a whole lot more than any material gift could ever offer.
Experiences for Her
Our Experiences for Her collection is the absolute perfect Mother's Day gift idea. There are three packages to choose from at different prices, each filled with loads of brilliant experiences designed specifically with the amazing ladies in our life in mind. All gifts have a 12-month validity, so she has up to a year to get out and experience one of the awesome options.
Experiences for Her Discover
This awesome package has 65 experiences for her to choose from. A few of the experiences include a relaxing mud bath at Hells Gate in Rotorua, a night-time glow worm experience in a unique Big Kanu boat at McLaren's Falls in Tauranga, kayaking the unique limestone coast in Raglan or exploring iconic Rangitoto Island.
Shop Experiences for Her Discover – $99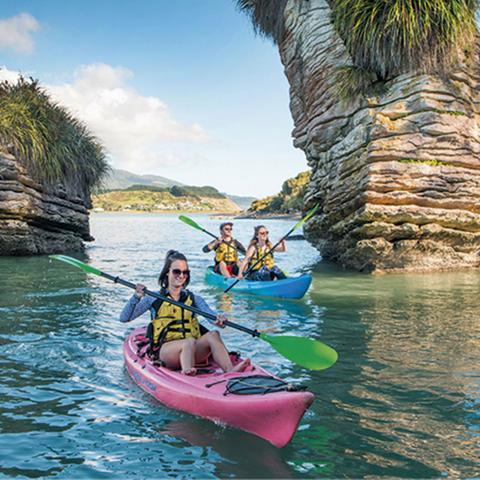 Experiences for Her Explore
The Explore package has 93 unique experiences from horse trekking along beautiful West Coast beaches, ziplining in an untouched native forest in Rotorua, hiring an e-bike and exploring the Waikato River Trails or relaxing at the world-famous Polynesian Spa for a Mud wrap or relaxing massage.
Shop Experiences for Her Explore – $199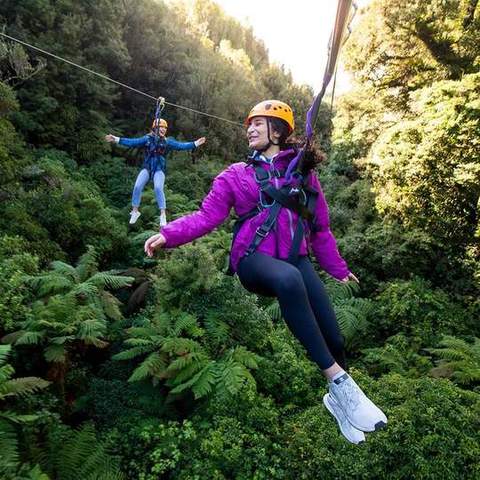 Experiences for Her Inspire
The Inspire package has 86 exciting experiences to choose from. She has the chance to pamper herself with an indulgent spa, chill out on a Coromandel cruise and star gazing, scale an impressive canyon or zip, wine and dine on a Waiheke Island escape.
Shop Experiences for Her Inspire – $299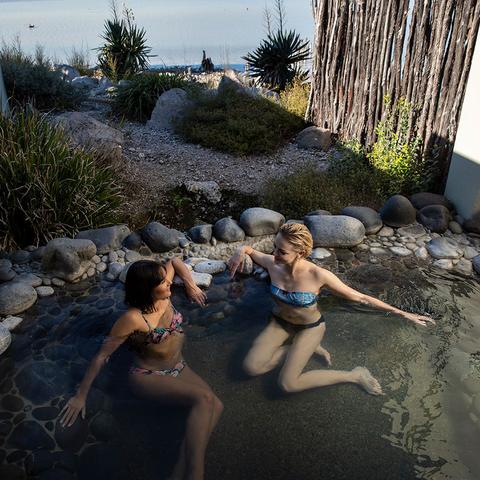 When was the last time mum had the chance to be pampered, exhilarated, enthralled, overjoyed, or just sit back with a big happy smile on her face? You can make all of that happen with a Chuffed Gift.
Oh and we almost forgot to mention science even proves that giving people adventures, excitement and experiences as gifts makes them happier. Pretty cool right? Scientific evidence to prove you're giving the best Mother's Day gift!
And if you can't see your Mum in person, no problem! We can have it gift wrapped with a message from you delivered straight to her door. FREE overnight courier is included in all orders.
With a Chuffed Mother's Day gift idea you're not just giving a material possession; you're giving a gift that is sure to create memories that will last a lifetime. You'll definitely be remembered for the best Mother's Day gift ever!