Lucky you! You obviously have been the very lucky recipient of a Chuffed Gift!
Chuffed is on a mission to change gift giving culture in New Zealand with a new type of gift box.  We want to rid New Zealand of material gifts and thoughtless gift cards and bring about a change where the best unique gifts are about connecting people, places and businesses and fostering lifetime memories and life changing experiences.
Gift giving should be inspirational and unforgettable both for the gift giver and receiver….  that's our mission.
Chuffed is all about regenerating New Zealand tourism and began as a result of Covid, redundancies and potential business failure – read more about our story below.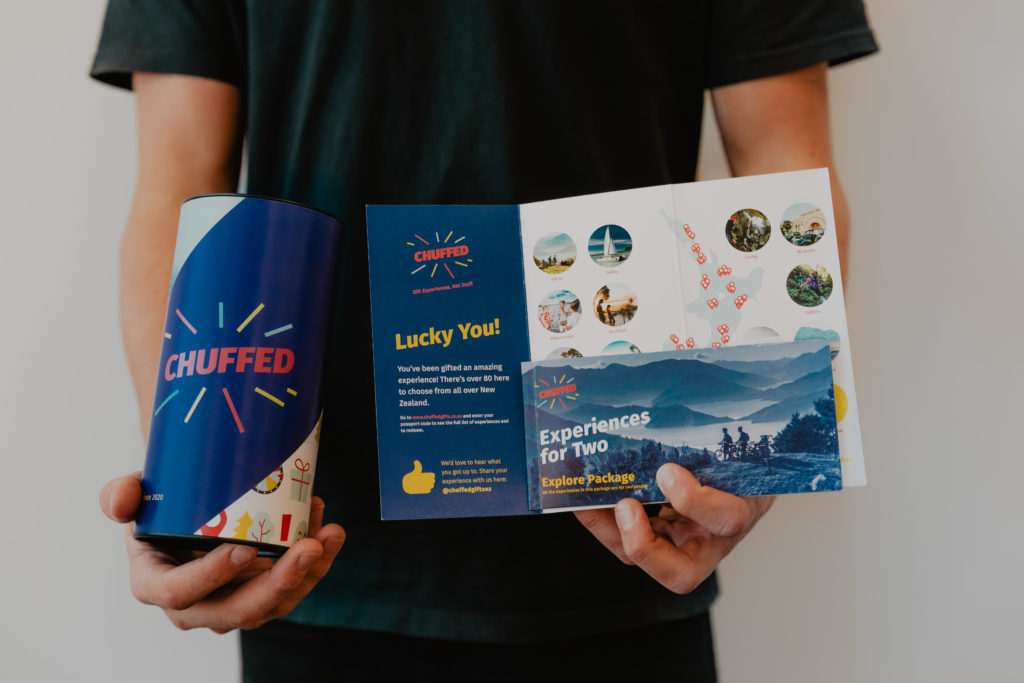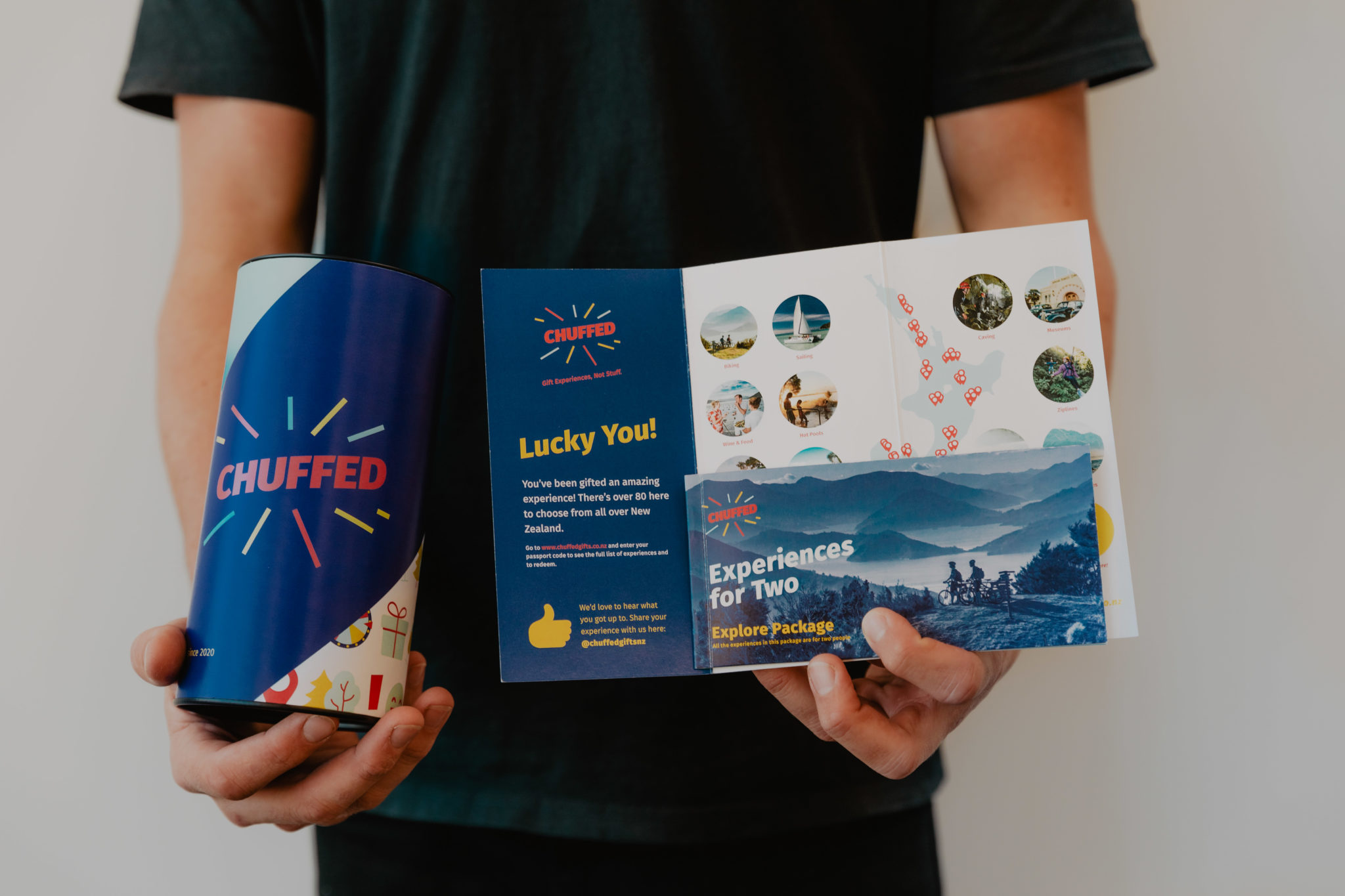 A Chuffed Gift starts with opening a unique gift tube and revealing the Experience Booklet and Experience passport designed to WOW!
The Chuffed concept emerged in early 2020. James Fitzgerald, co-founder of the multi-award-winning Rotorua Canopy Tours, had a problem. The borders were closed, business had dried up and the prospect of surviving on a market of only New Zealanders was the future. How could we get more New Zealanders travelling into the regions and helping the recovery of our tourism sector?
The thought was this – what if people gifted travel experiences rather than material stuff? What if the recipient could choose which experience inspired them the most from a huge selection? This would create tourism spend in the regions and the gift buyer could never fail … it seemed like a good idea.
Such a vision required help
Two incredibly talented, Covid displaced tourism marketing staff jumped at the chance to be part of this unique gift concept – Alex Howard and Melissa Heath.
Alex hired a motorhome and travelled the North Island in winter 2020 pulling partners into the vision, while Melissa tirelessly worked to create the online and visual presence of Chuffed Gifts.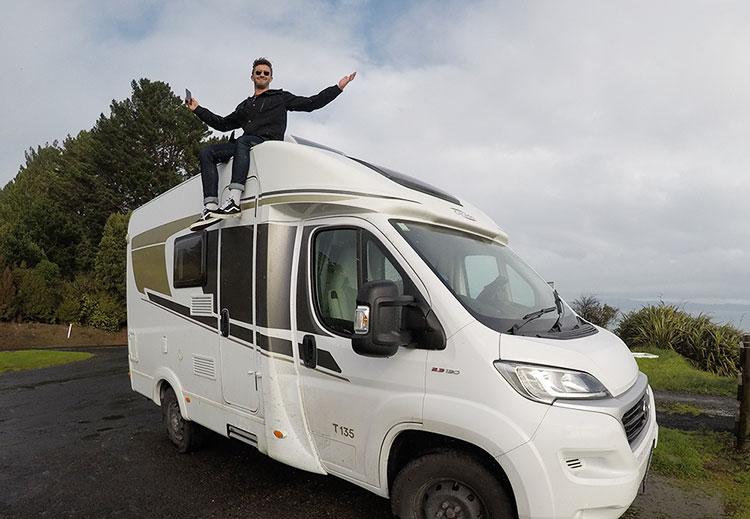 Alex with his motorhome ready to travel the North Island and share the Chuffed vision and our unique gift concept with all of our partners.
It took a while, especially trying to convince wary tourism operators that Chuffed was worth being part of.  But by November 2020 we had a suitable network of experience providers on board so we put the word out.
The results were instant – people loved the concept, filled our inboxes with ideas and most helpful of all – bought Chuffed Gifts for friends, family, colleagues and clients.
We were underway, and as 2021 rolled around we got a bit more serious, moved into our downtown Tauranga offices and took our concept on the road around New Zealand.  We've now built a partner network of over 170 businesses providing over 700 experiences in our gift packs.  
The best part to date has been the feedback from our experience partners, all of whom are benefitting, after such a torrid year for tourism,  from this movement of gifting experiences instead of stuff.  We have taken great joy from this.
Stay tuned on our story – we think we can make a big difference.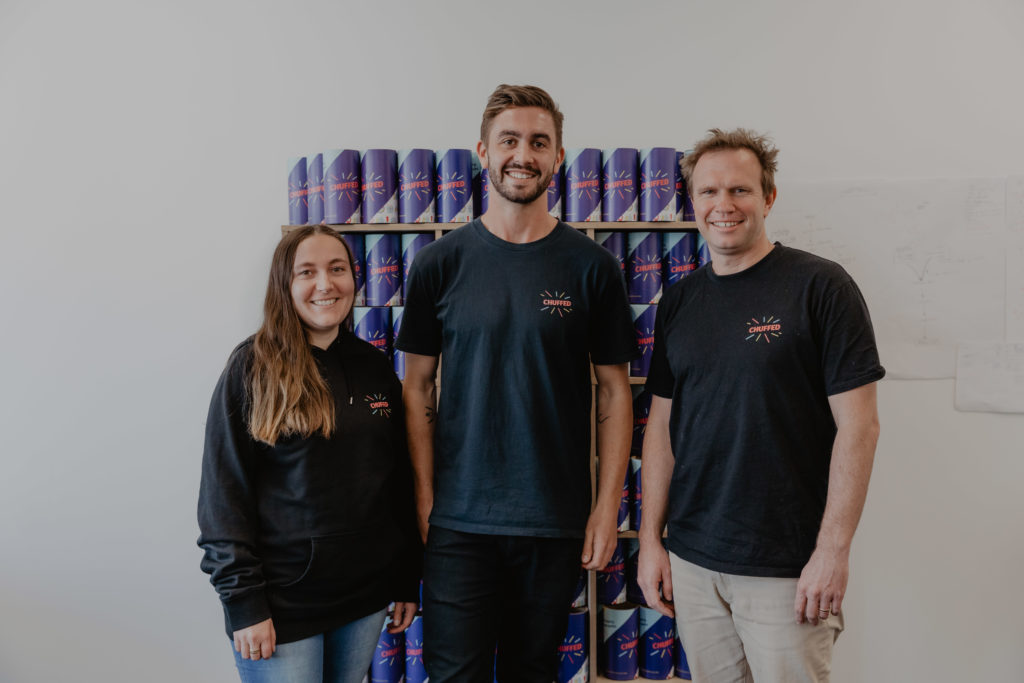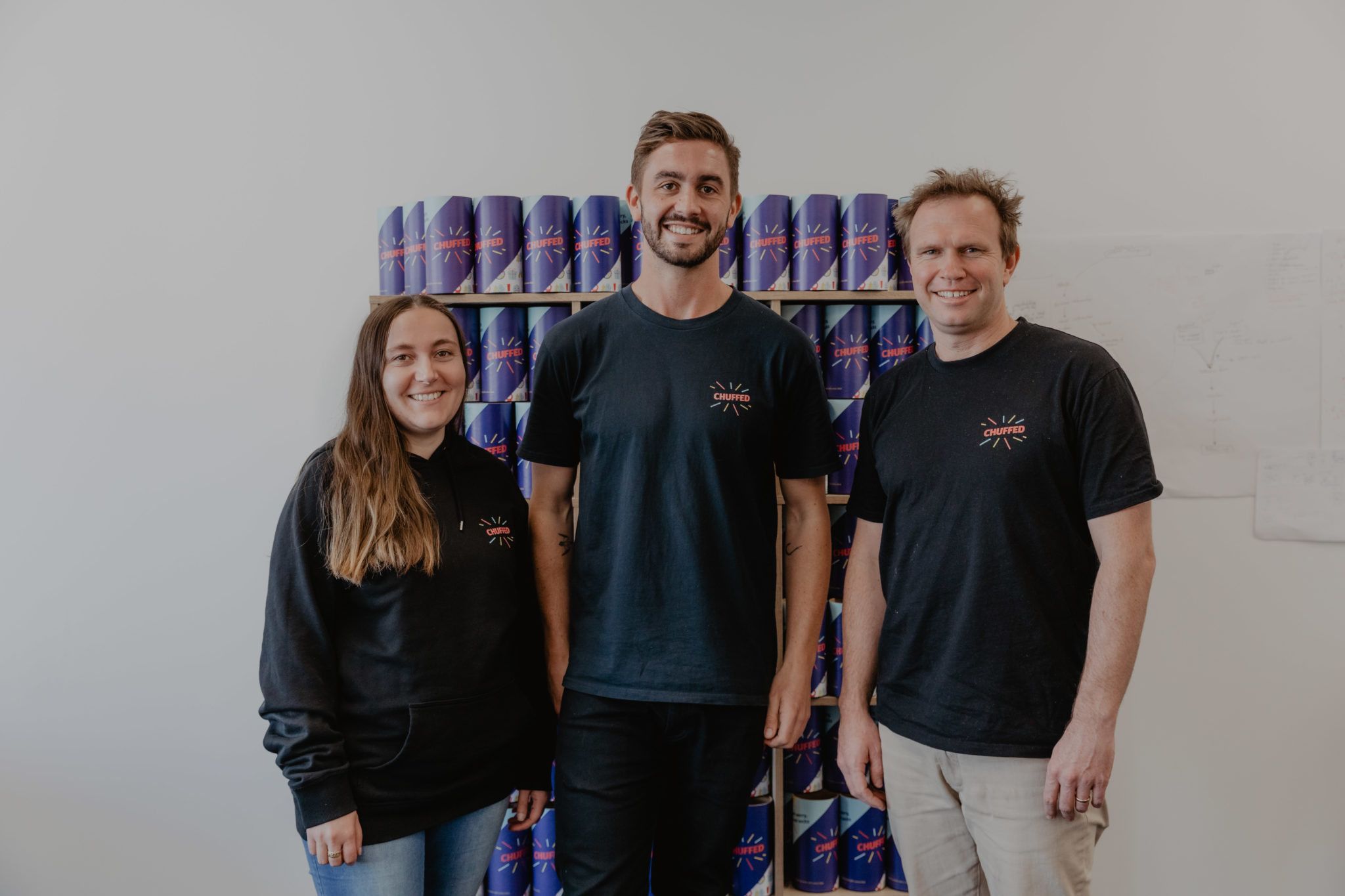 The team behind Chuffed – Melissa, Alex and James – in our office in Tauranga.
Our partners are integral to the success of Chuffed.  We searched far and wide to find the most unique and fitting experiences to help deliver the Chuffed vision – from horse treks in Raglan, to blokarting in Muriwai, to dolphin swimming in Kaikoura, to wine tasting in Marlborough.  Our aim is to be integral in the success of our partner businesses.  If you have an amazing experience and think you could be a good fit with Chuffed, email hello@chuffedgifts.co.nz.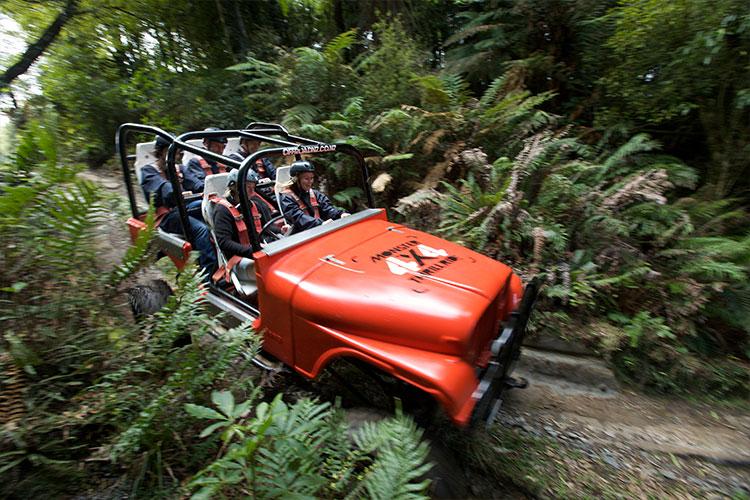 We've partnered with some of the best experience providers in New Zealand to help deliver our Chuffed vision for unique gifts, just like Off Road NZ in Rotorua.