Wedding Gifts – Alternative and Unique Gifts
You're going to a wedding – how exciting! Time to get out your Sunday best and decide what wedding gift to give the newlyweds. Whether you've known the engaged couple for years or are the bride's mother's cousin twice removed, picking a wedding gift you know the bride and groom will love isn't easy.
Once upon a time it was customary to gift sheets, pots and pans and other things needed for the home, but many couples are getting married later in life or live together before they're married and they really don't need another toaster. So, if you want to give something different, something unique, not some boring gift they don't really need or want, read on for our top picks for the best alternative and unique wedding gifts.
Chuffed Experiences For Two – Discover Package
Experience gifts are one of the best things to give the happy couple. Experiences give the newlyweds an opportunity to celebrate this next chapter in their lives doing something they'll never forget and maybe even tick off a bucket list experience together. With a Chuffed Experiences For Two Discover gift the couple get to choose one incredible experience from a range of 45 exciting options across New Zealand.
And don't just take it from us, science proves that giving people adventures, excitement and experiences as wedding gifts makes them happier. You're not just giving a material possession, you're giving a gift that is sure to create memories that will last a lifetime. Because no one ever complained that their incredible ziplining experience in Rotorua was taking up too much space in their kitchen.
Check out Experiences for Two – Discover Package – $149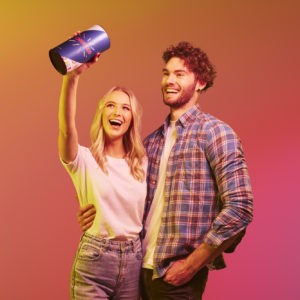 Chuffed Experiences For Two – Inspire Package
If you want the ultimate gift they'll remember long after their wedding day, this next level Chuffed experience gift is just the thing. The Inspire package offers the couple up to 42 experiences to choose from. Will they pick a couple's mountain escape, swimming with dolphins or a thrilling canyoning experience? Giving the couple adventures, excitement and experiences as a wedding gift is the perfect unique wedding gift that's a good compromise between a traditional gift and cash. Go it alone or pool you money with other guests to give them an epic Chuffed Gift that they'll remember forever – and always associate the memories with you!
Check out Experiences for Two – Inspire Package – $499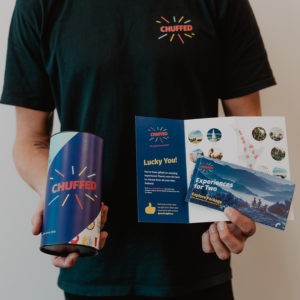 A 'Do One Thing Together Every Day' Journal
If you're looking for something budget friendly, you can't go past this journal. It may not be a gift for everyone but for those sentimental people it acts as a relationship time capsule for the first year of their marriage, with all kinds of writing prompts for the couple to respond to. They'll learn even more about each other, spend time together and strengthen their bond even further. Plus, they'll have fun on their first wedding anniversary looking back at it all.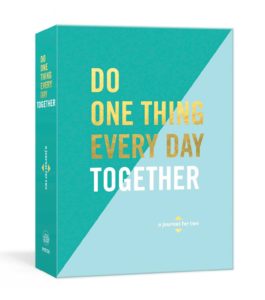 Trees
If you're looking for wedding gifts that are unique, sustainable and good for the planet, gifting a tree ticks all the boxes. If they own a home already you could give a tree to plant in their backyard. The tree will grow for years to come and gives them a beautiful reminder of their wedding day.
If the couple don't own a home or don't have space, a fantastic alternative is teaming up with a charity like Trees that Count and donating native trees to be planted in a region of your choosing. It's the perfect thoughtful, waste-free gift, all while making a little change toward a greener New Zealand for generations to come.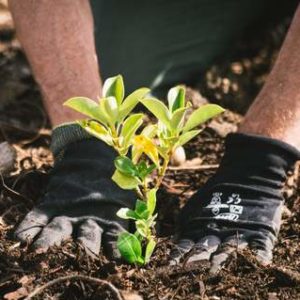 Wine Subscription
If the couple are the type that love a good glass of wine, why not pay for a wine subscription for the newlyweds. They may be the type of people that love to entertain guests or enjoy having a glass of wine paired with dinner. They'll love being able to share a glass of wine together and you can sign them up to try a large variety of wines during their first year of marriage to find a favourite. It will be something the couple look forward to enjoying together each time a new bottle arrives.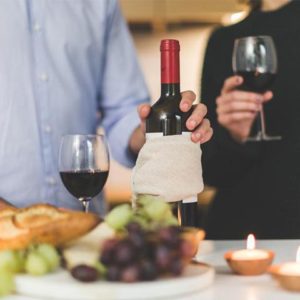 Night Sky Print
A print from The Night Sky captures a special moment for the bride and groom. You choose the special time and place of significance (their wedding day and venue is a great one for the couple) and you receive a print of the starry night sky on that date. The custom star print is perfect for displaying in their home. You can personalise it with a special message too or a label of what the print is. It's a super meaningful gift the pair will love and a quality print on museum grade matte paper using archival inks which are designed to last generations.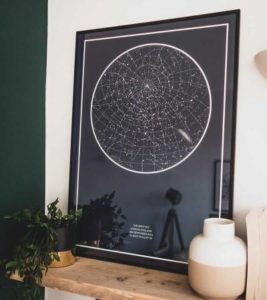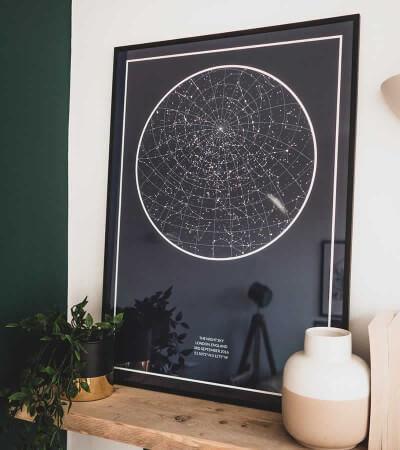 There you have our top picks for the best alternative and unique wedding gifts. Hopefully our list has given you some inspiration for wedding gifts that are much more exciting than another set of towels or pots and pans! So go on, gift something truly meaningful the couple will love and remember for years to come.
If you're still stuck for ideas, check out all Chuffed Gifts for weddings here.