Looking for unique Business Christmas gifts for your staff or clients?
We all know gifting in business can be a bit dull, uninspiring and frankly unremarkable, leaving a huge opportunity wasted. You want your Christmas gifts to be remembered and to show your staff or clients how much you value them. Well, gifting experiences with Chuffed is how you can achieve this.
Chuffed Gifts has revolutionised the ease of giving experiences as business Christmas gifts by creating a platform with over 700 experience partners across New Zealand and organising them as vast multi choice gift packages that are then redeemed online.
The gift comes in a fun Chuffed Tube which creates an exciting and memorable gift occasion and also acts as a ticket/passport to new adventures, experiences and moments in your client or staff members lives.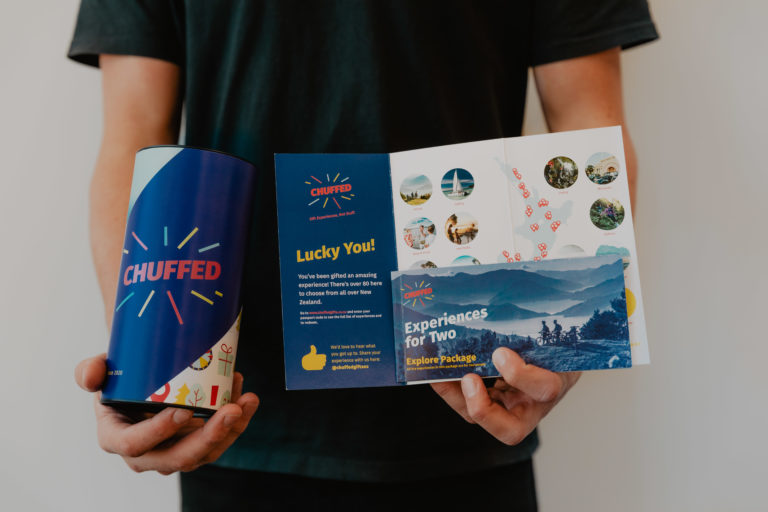 We can help with Christmas gifts for 1 – 10,000 and have gifts to suit any budget from $99.
Unique, memorable and personalised gifts
Nationwide coverage – Chuffed Gifts are suitable for staff, clients and stakeholders no matter where they work and live in New Zealand
We offer fully customised packaging and bespoke solutions to put your brand front and centre

Customisable solutions for your business
Chuffed is flexible, nimble and ready to find a solution for your business. We can customise the packaging to focus on your brand (minimum order number required) through to fully customised packages to suit you budget. For example if your budget per client/staff member falls outside our categories listed on this site – let's chat. We could create a fully customised package and online redemption process just for your brand (minimum order numbers required).
Work with us to get your Christmas gifts sorted and we can deliver whenever suits you. We can also make the gifts valid from Christmas day or a date of your choosing.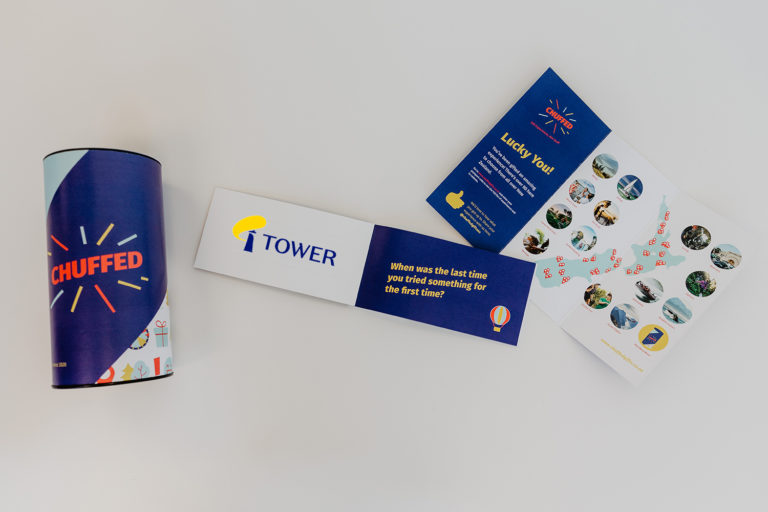 Chuffed Gifts can be fully customised – adding your logo to the Experience Booklets is just the beginning!
Want to know more about how we can help you?
Contact us and let us know what you're looking for, we're gift problem solvers. We can send you a free Chuffed Gift sample so you can understand how it works and see how gifting with Chuffed can really make an impact.
Fill in the details below and we'll be in touch in lightning-fast time to help you.
"*" indicates required fields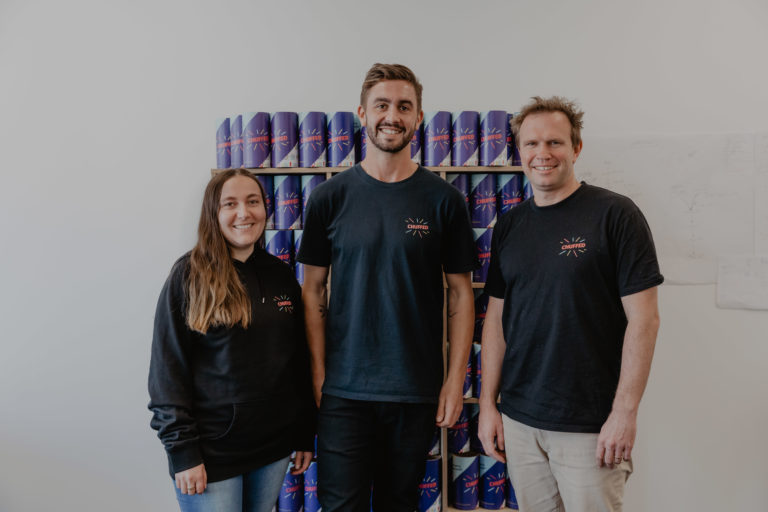 The Chuffed team is ready to work through all business gift requirements. When you contact Chuffed, you'll be connected to either Melissa, Alex or James who will work through your specific requirements and be your main point of contact to work through your business needs
If you'd like to browse all our gift options shop our Business Christmas Gifts below. 
Chuffed Christmas Gifts case study
Last year BFA Accountants got in touch with us about their Christmas gifting needs. They were looking for Christmas Gifts for their 40+ staff and wanted to purchase something that would be valued and appreciated by all staff members.
How did Chuffed solve the problem?
BFA realised quickly that Chuffed solved all their gift procurement problems and that this was a no fail gift that was suitable for every staff member. The fact that Chuffed allows the recipients the choice of which experience they would like to do took all the stress and worry away for the BFA staff tasked with procuring Staff Christmas Gifts.
What were the outcomes?
Chuffed delivered 43 gifts to BFA two days prior to their end of year Xmas function, which included a custom message insert in each gift from BFA thanking their staff for their efforts through the year and wishing them a Merry Christmas. The Chuffed Tubes were placed on each persons desk the morning of their Christmas function. BFA said the gifts were well received by their staff. Plus, when a staff member takes part in their experience they return to the office and this creates a new level of buzz. It's a gift that keeps giving from the Partner's perspective.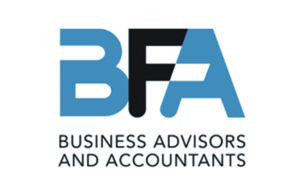 "Awesome Service from the Team at Chuffed. We approached Alex in December last year for our staff Christmas Gifts. The team were really proactive and went out of their way to accommodate the diverse group that we have. The packaging looked great and the content was well presented too. It has been fun hearing about everyone's experiences as they redeem them throughout the year. I would definitely recommend using Chuffed gifts!"
     Theresa Findlay – Financial Manager, BFA Limited