Top 5 Wedding Anniversary Gifts They'll Love
If you're after a wedding anniversary gift your husband or wife will love, or just a great couples gift, we've got just the list for you. Every couple loves spending a bit of quality time together and a wedding anniversary is the perfect occasion to do this. So, rather than gifting more things he or she doesn't really need, we've got a list of unique wedding anniversary gift ideas that will put a big smile on their face and make them feel very appreciated. Our top 5 are all gifts two people can enjoy together, because after all, that's what celebrating an anniversary and love is all about.
Top 5 wedding anniversary gifts
5. Wine subscription
If you're the sort of couple who enjoy a good glass of wine paired with dinner or you like trying new wines, then a wine subscription is a wedding anniversary gift that keeps giving. You can sign up to receive a new bottle as often as you like and can often choose from a variety of wines to try something new, or stick to your favourites. Put aside some time together every time a new bottle arrives and enjoy tasting your new vino together throughout the year.
There are lots of wine subscription options. Check out winedab, winefriend or boutique connection for just a few of the options to choose from.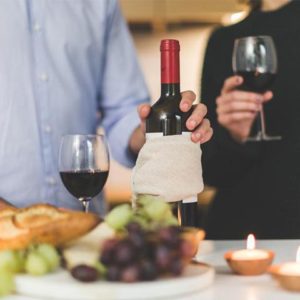 4. A special dinner out
There's never a better time for a couple to really connect than on a special dinner out together and a wedding anniversary if the perfect excuse. Book a dinning experience for two somewhere nice – maybe go somewhere fancy, or somewhere you wouldn't normally go for something different. Make sure the phones are out of sight and you have a chance to chat, enjoy a delicious meal and have a special evening out to really celebrate your wedding anniversary milestone – no dishes in sight.
Do a quick google search for the best restaurants near you to find somewhere you know will be a hit.
3. Couples massage
There's nothing more relaxing than a massage. A couples massage is definitely not something you do everyday, so it's the perfect activity to do together to celebrate an anniversary. Treat yourselves to an extra indulgent massage and it will be that much more special when you're together. It's quality "us" time like no other where you can connect, escape and unwind together.
Google is your best friend when finding a couples massage near where you live.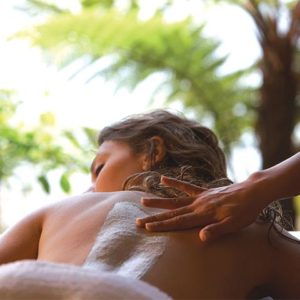 2. Chuffed Experiences for Two – Discover gift
There's nothing better than an experience wedding anniversary gift, they're memorable, exciting and unlike stuff, you can never have too many. But there are so many experience options to choose from in beautiful NZ that it can be hard to decide, and that's why the newest couples gifts from Chuffed are perfect. You simply choose the package and they get to choose an experience out of a range of options, so you can't get the gift wrong. With their awesome Experiences For Two – Discover gift you can choose from 45 different experience options, from an adventure kayaking or a relaxing moment with a hot pool soak. And the best part is, it's a gift for two people, so you get to both enjoy and choose something you'd love to do together.
Check out the Experiences for Two – Discover gift – $149
1. Chuffed Experiences for Two – Explore gift
Topping off the best 5 wedding anniversary gifts is our absolute favourite, the Chuffed Experiences for Two – Explore gift. In this gift for two they can choose one extraordinary experience from 65 different amazing options. There is truly something for every couple, from Waiheke wineries to Waitomo Black Water Rafting, regardless of whether they think fun is adrenaline, getting out into nature or trying something new. This gift is bound to be a bit and you'll also create a special wedding anniversary memory you can look back on each year.
See the Experiences for Two – Explore gift – $299