Solving the great corporate gift giving dilemma
We've all been there – we've got staff, colleagues and clients to get corporate gifts for, but we don't really know what they enjoy, what they already have or what their tastes are. We want our corporate gift to stand out and be memorable, but have a limited budget and, again, no idea what our recipient really likes, doesn't like, or already has. It can be a daunting task, especially if you're buying for more than one!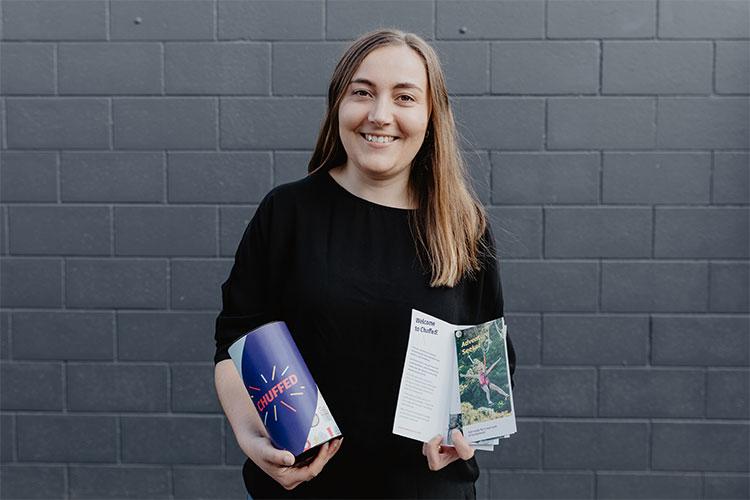 Chuffed gifts is a revolutionary new platform which is solving all your corporate gifting needs.
Lucky for you, we've recently launched a revolutionary platform called Chuffed Gifts – the newest way to give the best corporate gift.  We are Melissa, James and Alex, three tourism professionals who were impacted by Covid-19. We wanted to get Kiwis out on the road and supporting the recovery of our industry, but knew that we needed a way to stand out from the crowds and deliver a concept that was completely new to the market, and here it is. A Chuffed gift is the gift of experience, your lucky recipient will be able to go through a booklet featuring up to 80 incredible New Zealand experiences and choose whichever one speaks to them the most. It's a no-fail gift option!
We all know that buying gifts in the business world can be an arduous task. There is a very fine line to be walked between buying a generic and materialistic gift that they'll likely receive multiple of, and buying a corporate gift that stands out from the crowd, but is also something that your recipient will love. With a corporate gift from Chuffed, you're supporting the tourism industry's recovery AND gifting a revolutionary new present that is sure to surprise – all with the confidence that inside our booklet of experiences there is bound to be something they'll absolutely love!
A corporate gift that's all about experiences is one they will never forget! They can choose from experiences like sailing on pristine Lake Taupo with Sail Barbary.
Beyond the above, there's another great reason to gift experiences and memories over material goods. That reason is that a Chuffed corporate gift will live longer in the memory of your recipient than any material gift. Why? Well, material gifts, not matter how perfect they are or how well they are received, will always be separate from the person you are giving them to. On the other hand, when you gift someone a new experience, that experience then becomes a part of who they are. They will live with that experience and memory forever, and it will always be associated with you for making the magic happen. A simple gift can create a connection between yourself and your staff, colleagues, or clients that in turn fosters and supports a great business relationship long into the future – who knew!
So, whatever the occasion, a Chuffed Gift really is the ideal corporate gifting solution, and with our huge range of gift package options and prices, there's something for everyone's needs. Check out our full range of gifts here, or get in touch with us direct to see what we can do to make the corporate gifting process as seamless as possible for you!