Personalised Gifts in NZ – Options and Alternatives
When you're choosing a present for someone you want them to really love their gift and choosing something personalised makes it that much more special. There are a lot of great classic personalised gift options here in NZ but we also have some great alternatives which are just as unique and also able to be personalised in some way. Check out these top personalised gifts in NZ for some exciting gift inspiration.
Classic personalised gift options NZ:
Photo gifts
It doesn't get more personalised than a gift with personal photos and you can get so many things made these days with photos. Of course, there's the canvas prints or photo blocks to display in a home or a traditional photo book if you want to put a bit of time and effort into creating one. Then there's things like a calendar, a mug, t-shirt, mouse pad, clocks – there are so many options. The hardest part is picking the photo! There's lots of DIY options available online or you can pop into places like Harvey Norman for your photo gifts.
Engraved or monogrammed items
You can personalise a lot of items these days so you can really let your imagination run wild here. Stationary is a great one that almost everyone needs. From workers to students and everyone in between, stationary is always great to have on hand — and personalised ones are extra special. You could even go for things like an engraved chopping board to make cooking more fun, or a monogrammed robe or wallet. Whatever you can think of – its probably able to be engraved or embossed, so get your creative juices flowing.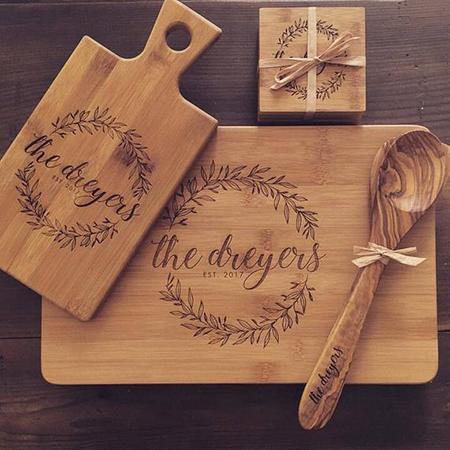 Jewellery
Jewellery can be a very personal item to gift someone. While you often need to know their taste there are some great personalised jewellery pieces where you can't go wrong. Name necklaces, jewellery which includes initials, birthstone jewellery or a piece which represents their zodiac or birth month are just a few of the personalised jewellery pieces available. Another way to make a jewellery gift even more personalised is with an engraving.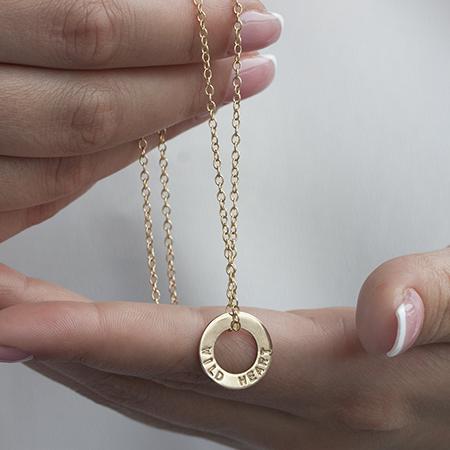 Keepsake box
You can get boxes printed or engraved to make them personalised and a great way to make it even more unique to your giftee is to fill it with all their favourite things. If they love a drink or two you could include their favourite spirit, some craft beers or a bottle of wine. If they're a foodie you could fill it with all their favourite treats or if you want something non perishable there's always options to fill it with relaxing spa products like bath bombs, face masks, or even personal items like a letter or photos. Whatever they're into, you'll be able to find something personal to fill a keepsake box.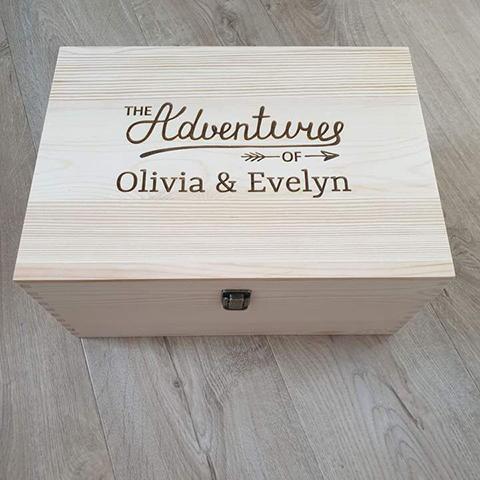 Scrabble wall art
A unique and personalised gift perfect for almost everyone is scrabble wall art. You can personalise the words to suit your giftee, whether you want to create a design with their name, their families' names, inspirational words or almost anything else you can think of. They look great in bedrooms or on display in the family lounge.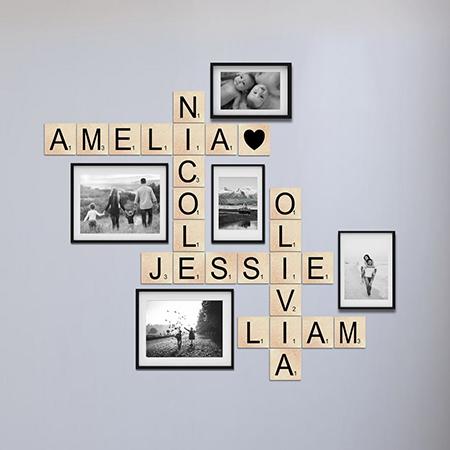 Alternative personalised gifts:
Chuffed Gifts
Experiences make amazing gifts – they're perfect for almost everyone but sometimes there's no personalisation and you don't even know if your giftee will be keen to give it a go. This has all changed thanks to the new experience gifting company Chuffed Gifts. Your giftee gets to choose the experience that excites them most from up to 80 different options – it's a never fail gift! Oh and it all comes in an awesome Chuffed Tube which can be gift wrapped and you can include a personalised message.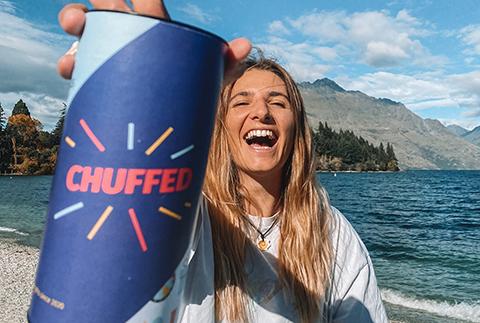 Night sky print
Personalised prints are becoming more and more common, but our favourite has got to be the starry sky print from Night Sky. The personalised print shows how the sky looked on an important day you choose, be it an anniversary, birthday, the day you met, WHATEVER. You can get a personalised message printed and it' something they'll love displaying.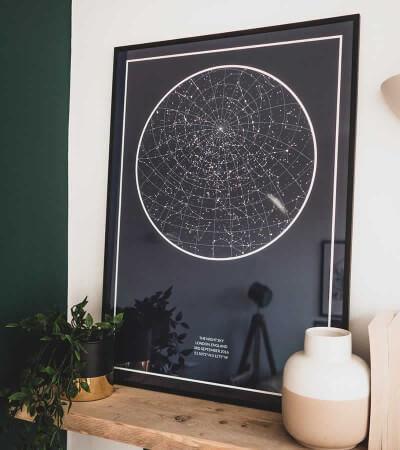 Tearfund Gift For Life
If you want a personalised gift that gives back, a Tearfund Gift For Life is a great option. Gift for Life is a charity catalogue filled with unique and meaningful gifts Kiwis can purchase to support Tearfund's projects overseas. When you buy a gift the money from your donation goes towards the project which relates to the gift of your choosing. You can pick from things like feeding the hungry, planting a tree, paying for medical care, helping people build skills or helping stop trafficking. You can feel good about this gift and a personalised card is also included for your giftee.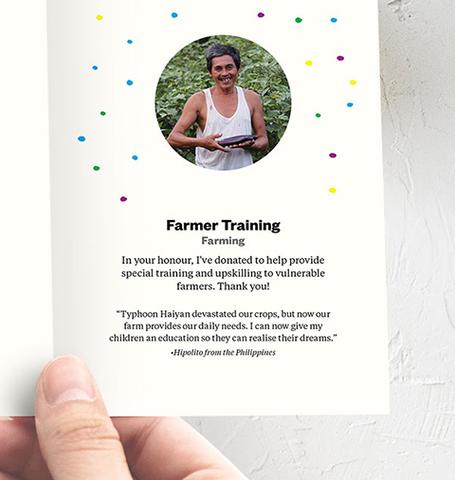 Candy box
Everyone loves a candy treat and Candy Box NZ are a great personalised way to send a gift to someone you care about. You choose the message that's printed on the outside of the box from things like happy birthday, thank you, just because, you're awesome and you also include a personalised card. It's a great wee personalised surprise for your giftee here in NZ.