Partner Spotlight – Nev from Paddleboard Rotorua
Back in 2017, Nev Wilson and good mate Matt Barnard decided to take the leap and pursue a dream of starting up their own outdoors-based business.
Both keen outdoorsmen, Nev and Matt had a vision to showcase the beauty of the lakes surrounding Rotorua to visitors from all over the world. They wanted to get more people out into the outdoors and eventually give back to the lakes in the region through conservation efforts funded by their customers.
Having spent a lot of time rafting, kayaking and surfing all over the Bay of Plenty, the boys were well aware that they were fortunate to live somewhere special. With a number of lakes surrounding them, there was always somewhere beautiful, unique, and sheltered from the weather to take people to explore. With paddle boarding being one of the world's fastest growing water sports, it was a no-brainer to use these as the mode of transport around the lakes – and so Paddleboard Rotorua began.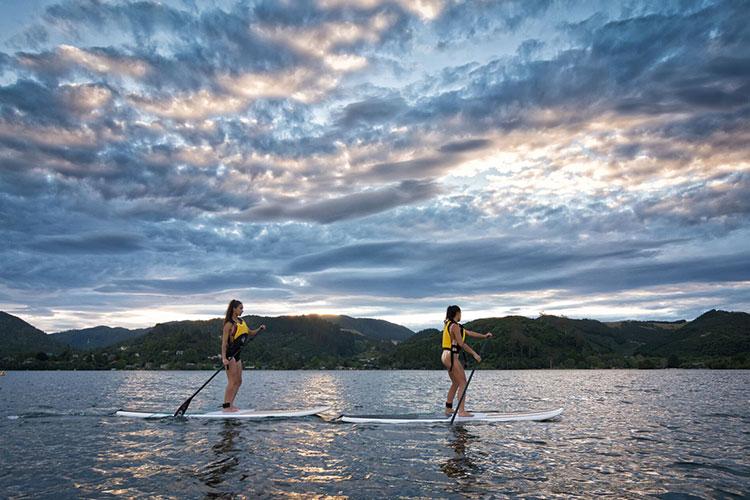 Working as a guide down the road at Rotorua Canopy Tours, Matt had seen the positive impact a tourism business could have through a commitment to giving back to the environment in which it operated. He wanted to ensure that Paddleboard Rotorua played its part in making a positive impact on the lakes around town. They also partnered with local Iwi, Te Wairiki Purea, who are very active in the local youth community. Paddleboard Rotorua makes a contribution to this trust for every person who comes out on tour with them.
After a few successful summer seasons under their belt, the time came for Matt to move on, leaving our mate Nev at the reigns. Unfortunately, it wasn't all smooth sailing as the transition came smack bang prior to a full Covid-19 shut down. But Nev remains committed to the original vision and seeing it through long into the future.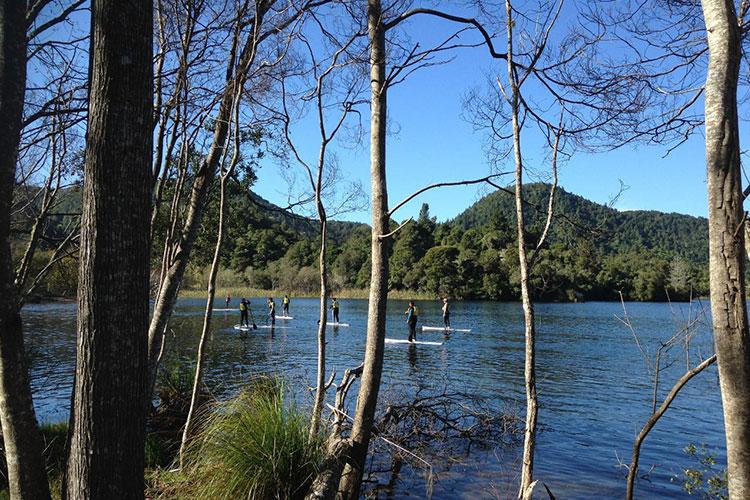 Paddleboard Rotorua started as a passion drive business keen to share the beautiful Rotorua lakes with visitors and give back to the community and environment. 
At Chuffed, we began as three displaced tourism workers doing our best to rise from the ashes of the Covid-19 lockdown (check out our story here). We've felt first-hand the effects of the pandemic on the tourism industry and want to do all we can to support passion driven businesses like Paddleboard Rotorua. They not only have a passion to showcase and share their beautiful surroundings with their visitors, but also have a commitment to give back to it – and we think that's pretty awesome!