Partner Spotlight – Marie & Duncan from Earth Energies Sanctuary
In the somewhat unassuming location of Mangatarata lies a 200-acre gem in the crown of the Hauraki Plains, Earth Energies Sanctuary. Just an hour's drive from three of the country's biggest cities, yet about as far removed as you can be from the hustle and bustle of daily life. Earth Energies is a peaceful and private retreat that's been designed to ease stress and anxiety, instead focusing on mindfulness, spirituality and relaxation.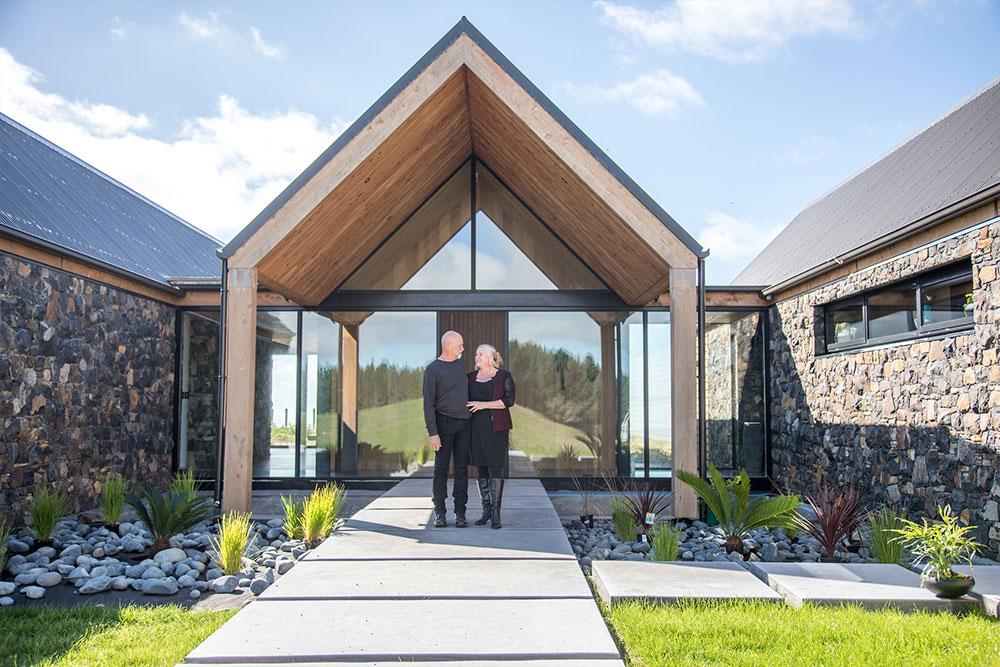 Duncan and Marie – your hosts at Earth Energies Sanctuary.
Behind this stunning oasis are Duncan and Marie, a husband and wife team who have been devotedly working toward their vision for the property for the last 12 years. Starting with their 200 acre blank canvas, the Sanctuary has been pieced together meticulously. They began from scratch with roading, a dam and other crucial infrastructure, built of sheds and utility buildings, planted native trees, and ultimately finished off the treatment rooms and residences in 2019. Earth Energies has been a labour of love spread over a decade, with careful attention paid to ensure the energy and balance of this special place was maintained throughout.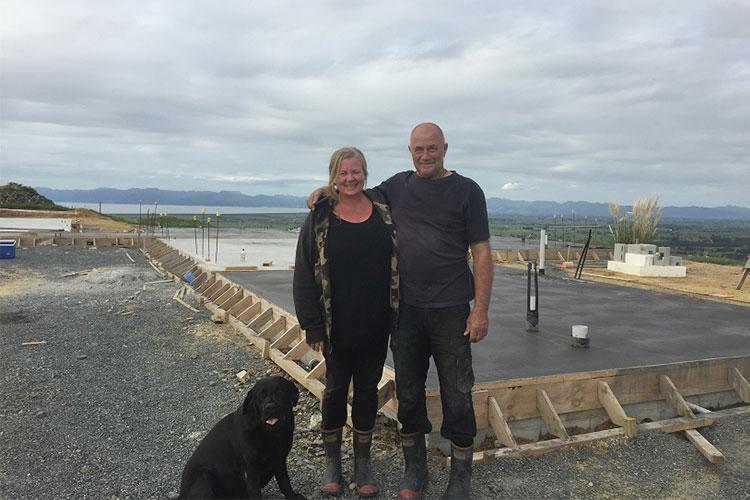 Marie and Duncan during the building process of Earth Energies Sanctuary.
As far as treatments and packages go, there is a huge range to select from. They are all delivered at the learned and experienced hands of Marie, there is a surety and consistency across whichever you decide to opt for! Be it Float Therapy, Aromatouch Therapy, Clinical Hypnotherapy, or one of many more treatment options. Then there's the many retreat package options which include some of the above therapies plus accommodation, meals and much more. There really is something here to tickle all fancies, and relax and rebalance even the most stressed of minds.
Beyond the lush therapy rooms and the impeccable cabin, this is also a working farm where Duncan tends to his herd of Red Devon Cattle, while also harvesting Kawakawa for the couple's own range of botanical products. Moreover, there's the exclusivity, Earth Energies Sanctuary will only host one set of guests at a time, and these guests will have exclusive use of the treatment rooms during their visit.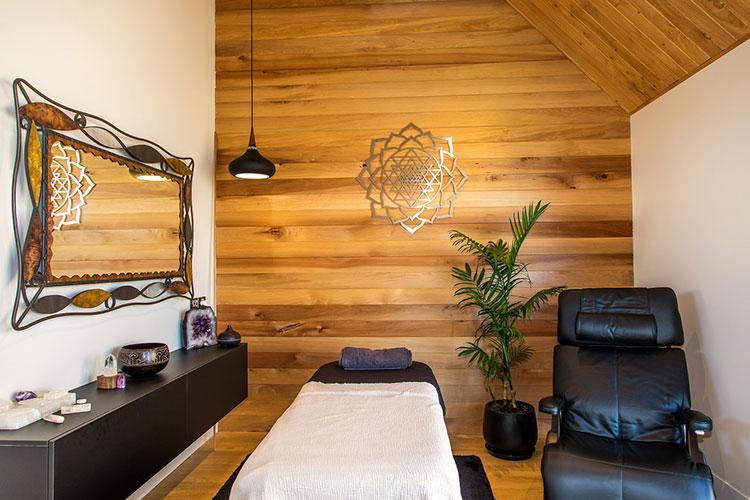 One of the relaxing therapy rooms available at Earth Energies Sanctuary.
Marie's passion for this place and her work is infectious; "For me, this is my life purpose work – it's more than just a business. I really enjoy focusing on everyone's specific needs and tailoring the right therapies to help achieve a guest's desired outcomes. I love the diversity of being able to offer a range of body and mind therapies that work in absolute harmony with each other with quite profound results. We warmly invite you to Earth Energies Sanctuary and hope to share your journey toward a complete balance of body, mind and spirit".
The team at Chuffed stumbled across Earth Energies while planning a trip around the North Island to sign up new partners to our Chuffed vision. We were looking for an incredibly relaxing experience with a difference in the upper North Island. Naturally we took one look at the Earth Energies Sanctuary and were committed to having them on board. Thankfully for us, Marie and Duncan saw the value in the Chuffed concept and were happy to be a part of the ride.
Earth Energies opened their doors for guests in May 2019 and enjoyed a successful run of business through their first year until early 2020, at that stage, well, we all know what happened at that stage. Chuffed is all about assisting the recovery of the tourism sector in New Zealand and ensuring we do our bit to support owner-operated passion projects like Earth Energies, which so much of our industry is built on.