Partner Spotlight – Chris Sattler from Waiheke Wings & Auckland Sea Planes
Boasting two of the most beautiful take off and landing points we've ever seen (the Waitemata Harbour and a beautiful elevated runway on Waiheke Island), Auckland Sea Planes and Waiheke Wings deliver unforgettable flying experiences to locals and visitors from all over the world. Whether it's a 30-minute scenic flight, a romantic island picnic, or an overnight fly and stay experience, owner operator Chris Sattler and his teams ensure that every visitor experience is seamless and memorable.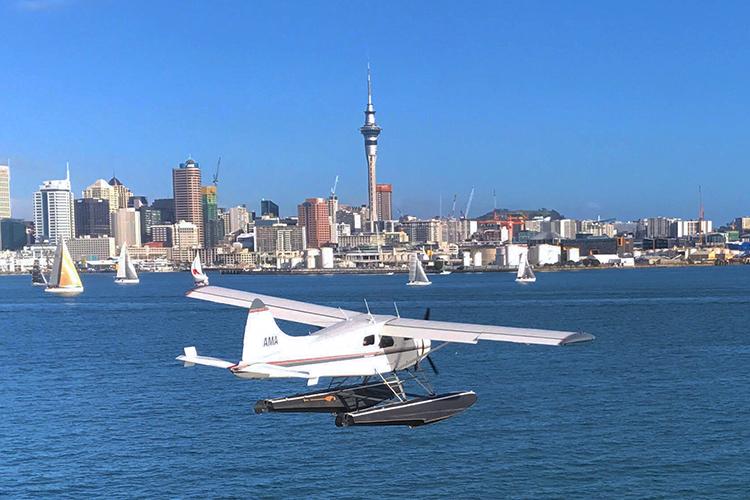 German born Chris is no stranger to flying, it's been a lifelong passion which has seen him work in the German Air Force and the aviation finance industry offshore. Having travelled to over 100 countries, Chris and his wife Masako decided to make a permanent move to New Zealand in 2007 to start a family. They now live in Auckland with their two Kids, Maya and Lea.
Their passion for the skies continued to flourish in their new homeland, and Chris' newly established Auckland Sea Planes began flights out of the Auckland Harbour Aerodrome in 2013. Just four years later in 2017 the company won the Business Excellence New Zealand Tourism award, a testament to the commitment Chris has to delivering a world class, personalised visitor experience. But they didn't rest on their laurels or stop there. They established Waiheke Wings in early 2018, becoming the only commercial flight operator based on Waiheke Island. Waiheke Wings now operate two Cessna 172 Aircraft from their Island base, providing a great range of packages and services between the Island and mainland.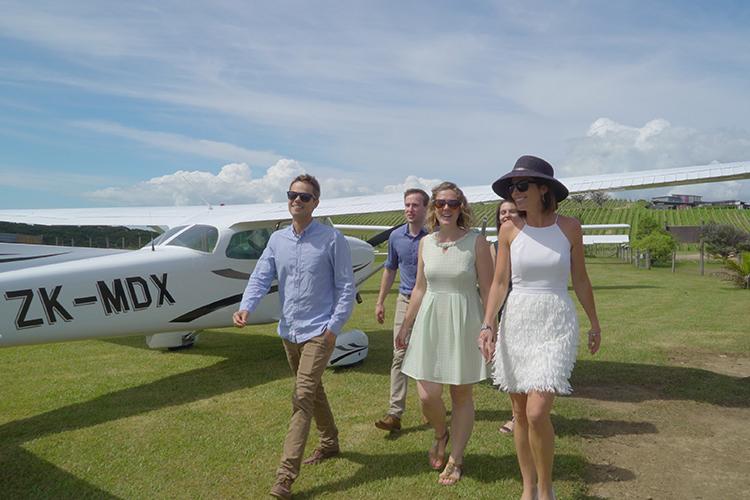 Both Auckland Sea Planes and Waiheke Wings were perfectly poised for the international visitor market, and after years of planning, Auckland Sea Planes had finally settled into their new waterfront location. There were grand plans for a successful first season at this new base, culminating in the America's cup and business opportunity that would present in March 2021. Fortunately, the cup remains scheduled to be raced next year, albeit with the absence of the tens of thousands of international visitors that would have otherwise been joining us in New Zeeland if it weren't for covid.
The team from Chuffed have worked alongside Chris in the industry for five years, facilitating the arrival of many offshore visitors on his pontoon and runway every summer and we're now thrilled to have Chris and his two companies on board as experience providers to Chuffed. As always, our mission is to get Kiwis giving experiences and memories over stuff, and help people like Chris keep his planes in the air well beyond covid and the closure of our borders.