Kiwis – support tourism this Christmas gift season (and anytime you need a gift)
It's no secret tourism is one of the most affected industries from Covid-19 – when international visitation ceased to New Zealand it sent disbelieve and fear through an industry. The unforeseen had occurred – the market had vanished overnight!
New Zealanders have been awesome in their response – getting out and exploring the country like never before and giving hope to an industry still reeling in shock.
But it is simply not as simple as replacing Kiwi's with internationals – the market dynamics are very different. In fact Tourism New Zealand Chief Executive Stephen England-Hall told Mike Hosking:
"It takes about 12 times as many domestic, overnight trips to have the same economic impact as an international visitor. So at some point you run out of Kiwis, don't you?"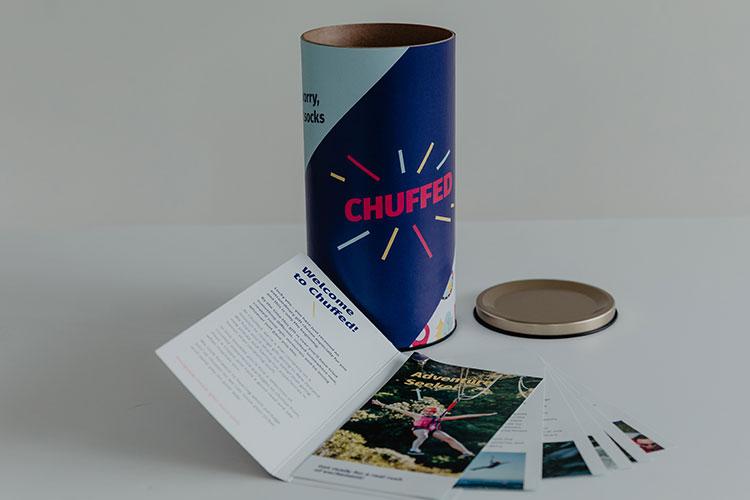 All gifts come with a trendy booklet inside the reusable Chuffed Tube
And that's why innovative ways to get Kiwi's out more are needed. By stimulating tourism and visitor activity it spreads money across many businesses and the incremental effect is jobs. Think cafés, accommodation, petrol stations, dairies, activities – they all benefit when visitation is happening.
And that's why Chuffed Gifts is encouraging Kiwi's to buy experiences this Christmas (and birthdays, and weddings and thank you's) – to help keep driving visitation into the tourism economy.
The innovative gifting platform that was created in response to Covid offers 19 gift packages priced from $79 – $449 that allow the gift recipient to choose from up to 22 experiences across the upper North Island. So as well as helping the tourism sector – it's solving one of life's big problems when it comes to thinking of what to buy people when the gifting season is upon us! Whether it's friends, family, associates, clients or staff, Chuffed is a solution for all.