5 outrageously good experiences in the North Island you didn't know existed
We've all heard of the famous ones…. glaciers, Abel Tasman, Tongariro Crossing, the bungy jump, the geyser, the luge, the glowworm cave…… but what about those that are just as good, but aren't as famous. The quiet 'must do's' that no one knows is a must do yet….
Whether you are an 80 year old granny, an empty nester, a trendy Millennial or a generation Z there are things to do in New Zealand that you need to know about!
And while the borders are closed there is no better time that now to add these to you list and make a visit.
1. Kayak the Limestone Raglan Coast
So here is a unique piece of NZ you didn't know existed. The pancake rock formations across Raglan Harbour. We'll let the pictures speak for themselves.
(Authors note: In 2018 we had a German Au Pair who went on regular organised Au Pair weekend trips through the North Island. Kayaking to the Pancake rocks in Raglan Harbour was her favourite experience in NZ, and that's why we are writing about them now!)

2. Secret Spot Rotorua
Now this is a story of perseverance and vision. An empty carpark frequented by mountain bikers, a reasonably pleasant back drop, multi year negotiations, and the result for these two Rotorua brothers is nothing short of outstanding. Think serene hot tub experience, with drinks service to your tub, beautiful forest outlook – this place is special.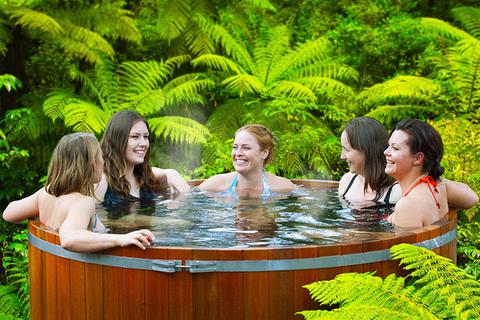 3. Sunset sailing Whitianga
There's not much to say really that the picture's don't show – a dreamy night, cool evening breeze, beverage in hand and the sunsetting behind the Coromandel Peninsula. What's not to love from our friends at Boom Sailing.
4. Blokarting West Coast Auckland
We've all heard of the West Coast black sand beaches and wild weather – now add a sail, some wheels and a little bit of wind and you have outstanding fun. A great family day out, a fun date or just because….why not live a little.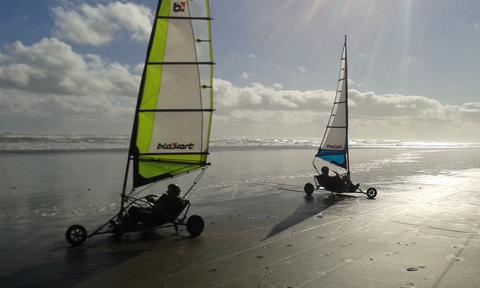 5. Lost world in Waitomo
This takes underground exploration to a whole new level…..let's start with the 100m free hanging abseil just to get you into this magnificent cavern and then a day of walking, wading and swimming to get you out. This is an NZ epic adventure!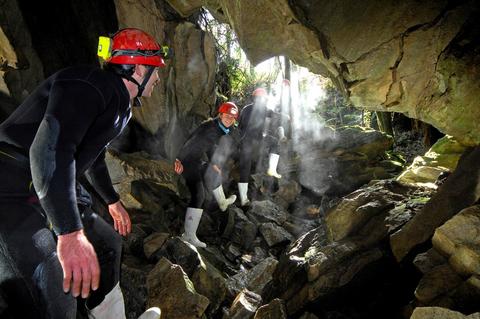 These 5 outrageously good experiences listed above are all options in Chuffed gift packages. If you're after an awesome experience gift that can't fail check out All Gifts here.
You can find more out about the operators here:
Sign up to get exciting experience ideas and gifting inspiration sent straight to your inbox, plus some exclusive Chuffed Christmas deals. 
"*" indicates required fields