5 hottest birthday gifts for those impossible to buy for
 By the experience gift company Chuffed – chuffedgifts.co.nz
We've all got family and friends who are impossible to buy birthday gifts for. Whether it's your mum who says she doesn't want anything, your brother who buys whatever he wants all year long or your in-laws who already have everything, we all have someone who stumps us when it comes to gift giving.
Even though they may insist that gifts are not necessary and give zero helpful hints, you still want to give a birthday gift you know they'll like. You want your gift to be thoughtful and don't want it to go to waste or just be just another materialistic thing they don't use. There's nothing like that feeling of a nailing a gift, and even more so when they're hard to buy for. Check out our ideas for the hottest birthday gifts for those impossible to buy for below.
1. Experiences
If you want a birthday gift they'll remember an experience is just the thing. This type of gift is becoming more and more popular and it's easy to see why. From relaxing spa experiences to thrills ziplining in beautiful forests, giving adventures, excitement and experiences as a gift is proven to make them happier (it's scientifically proven). Experience gifts are personal, thoughtful, and you can't really compare them to a material gift. After all, how many times does someone go skydiving? Exactly.
Just some of the reasons to gift an experience are they don't go out of style, memories last forever and things don't, you can share an experience with other people, they're fun and people really don't need more stuff. Instead of giving a material possession, you're giving a birthday gift that is sure to last a lifetime in memories.
2. Wine Subscription
If you know someone who loves a good glass of wine, then a wine subscription could be just the thing. With a wine subscription they can try new wines and many services personalise the selection. The wines will be delivered straight to their door each month, which sounds pretty good to us! We're sure this gift won't go to waste and you can feel good about supporting the New Zealand winery sector too.
3. Trees That Count
For waste-free birthday gift you can't go past the gift of a native New Zealand tree from Trees That Count. You gift a native tree and your giftee is emailed a gift certificate with a personalised message. You both get an update on which community -based planting project will plant and care for the tree and help make a little change toward a greener New Zealand for generations to come.
It's a thoughtful and sustainable gift idea helping New Zealand make an impact on climate change and improve our environment. It's perfect for those that have it all and it protects our beautiful landscapes, waterways and forests for future generations.
4. Learning something new
If they're the sort of person who's always keen to learn something new, then a course or class of some sort is a great idea. Learning new things makes people feel good and there are so many options available. From baking classes to online courses, learning a new language or a musical instrument or maybe they'd be keen for something more physical like a boxing, dancing or a rock-climbing class, or may even be keen to try their hand at painting. Here's just a few class ideas to find the perfect option for your gift recipient: photography, sewing, woodworking, glass blowing, cake decorating, cooking, cheese making, flower arranging, beer or kombucha brewing, dance, or yoga.
5. Event ticket
Everyone loves going out to an event and you can usually find something to suit their tastes wherever they are in New Zealand. For those who love a bit of sport, purchase a ticket to the game they love, whether its rugby, netball, cricket or something else. For those into music, why not gift a concert ticket? You can find a small local gig or give a ticket to a bigger artist playing out of town. If you think your gift recipient may not be into those, there's always theatre tickets, local plays or comedy shows popping up around New Zealand too.
Bonus: The no-fail gift option
Of course, there's rarely a gift that's perfect for every person out there and you often need to have a pretty good idea of what they would like. Do they like a glass of wine with dinner every night or don't drink at all? Into a bit of culture or love going to a rugby game? If you're not sure what they're into, you're finding it too hard to choose or if you want a no-fail gift, the new experience gifting concept from us here at Chuffed is just the thing. It's all about gifting experiences (one of the hottest gift ideas this year) but giving your gift recipients the option to choose from up to 80 amazing experiences, so you can never go wrong (and it comes in a unique Chuffed Tube)!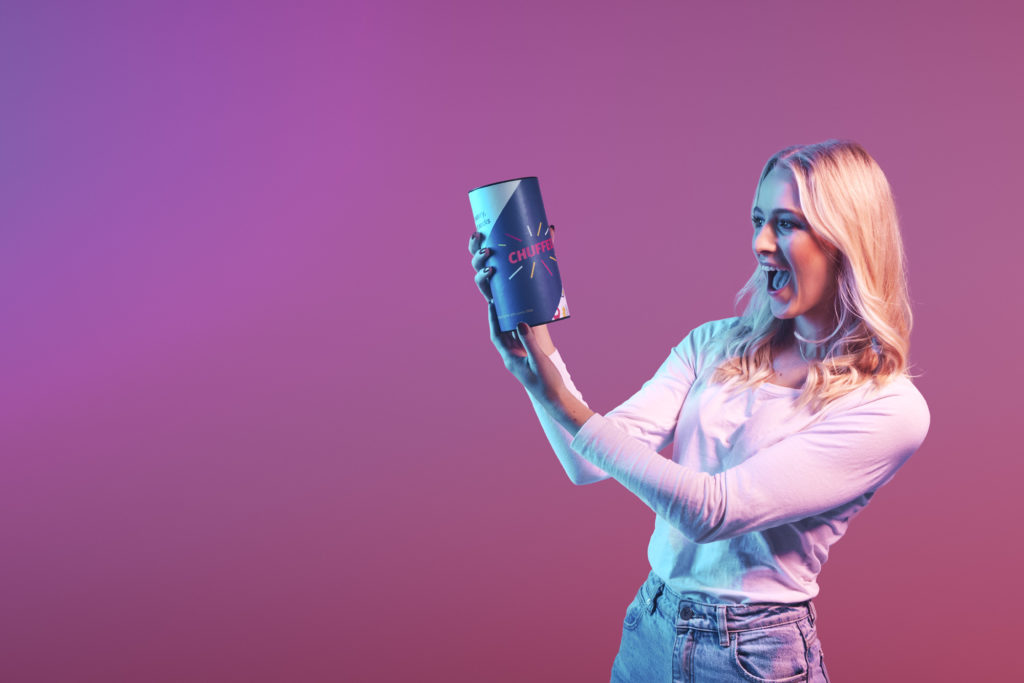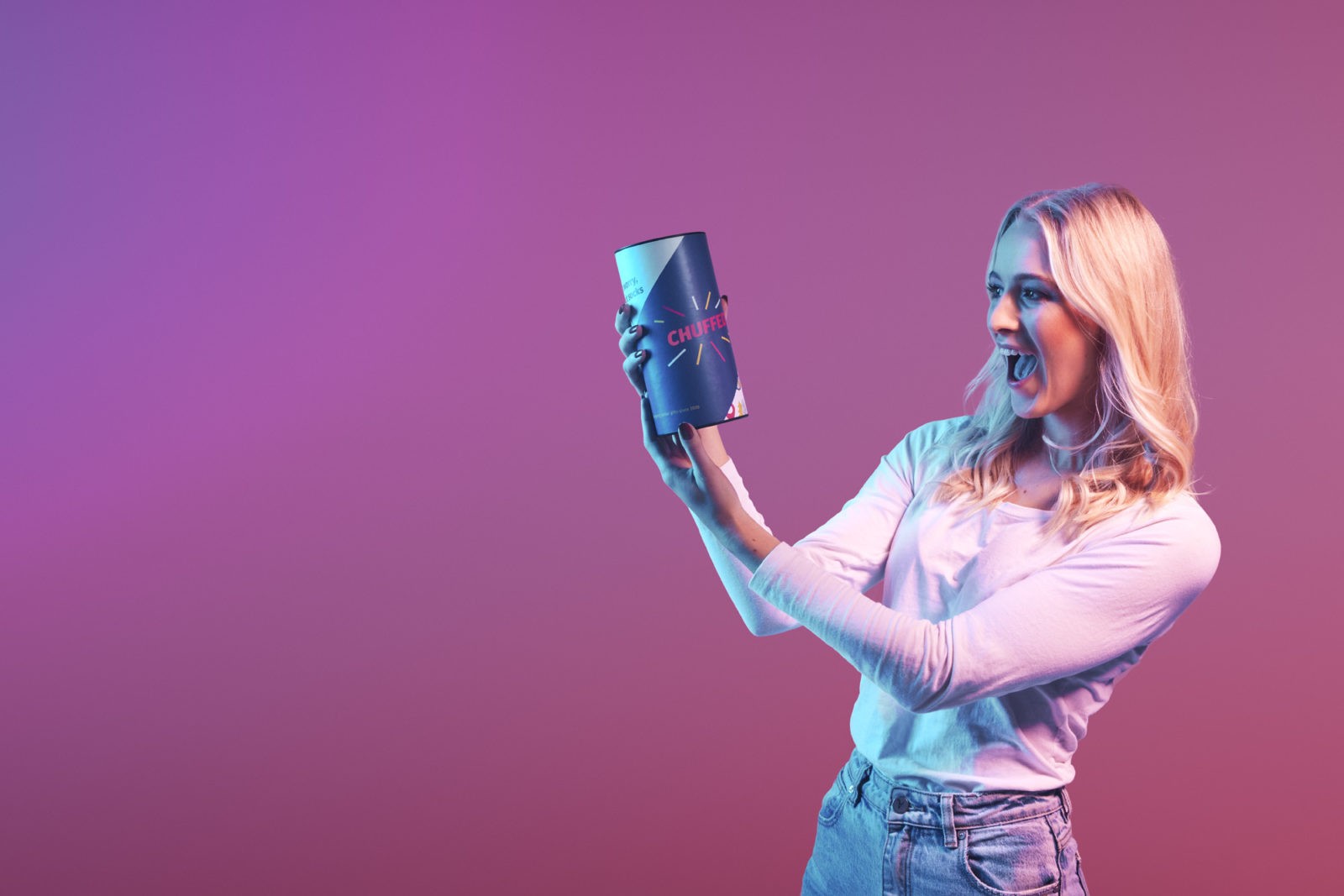 Chuffed Gifts is a one of a kind gifting company encouraging Kiwi's to gift experiences rather than material goods. The gift giver buys a package, the gift recipient chooses which experience they want to do. It's revolutionary, but so simple and so much FUN. Gifts packages start from $99.
Check it out at www.chuffedgifts.co.nz and keep it in mind for when you need to say happy birthday, thank you, best wishes or congrats!
Sign up to get exciting experience ideas and gifting inspiration sent straight to your inbox, plus some exclusive Chuffed Christmas deals.