21st Birthday present ideas
A 21st birthday is a pretty big milestone, so you'll want to get a birthday present that is unforgettable. For such a big birthday it's a great idea to pool your money together and pitch in with friends or family to get the birthday guy or gal something truly memorable.
So whether you want to help them tick something thrilling off their bucket list, give them a relaxing spa day, or gift something they can hold on to forever, check out our list for the 10 amazing 21st birthday present ideas they're sure to love.
1. Ziplining adventure
We think you can't get much better than gifting an experience for a 21st birthday present idea. The memories they create will be something they'll remember forever and doing something as memorable as ziplining will definitely be something they will always say, "I did that for my 21st birthday!"
An adventure with Rotorua Canopy Tours has got to our top ziplining pick. When on the tour your gift recipient will be surrounded by untouched native forest and beautiful birdsong as they glide across wide open valleys and deep gorges. But it's not just about ziplining, they'll also become a part of their incredible conservation story.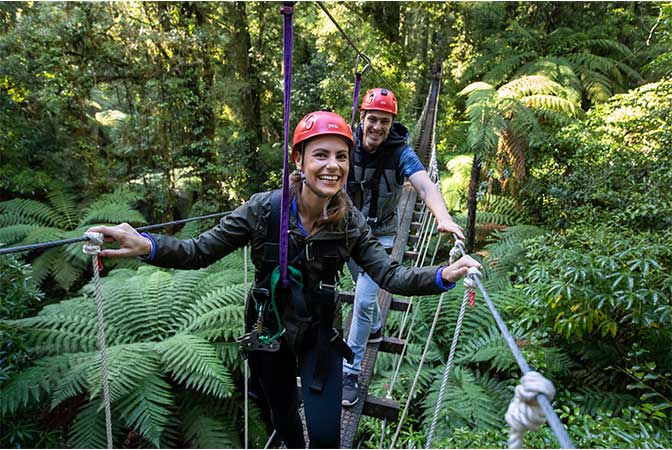 2. Skydive in Tauranga
Now this is one bucket list experience an adventurous 21-year-old would love to tick off the list. There are lots of options for awesome skydives in NZ but one of our favourites showcases epic landscapes of sea, mountains and land in the beautiful Bay of Plenty. Our pick is Skydive Tauranga's epic 12,000 feet tandem skydive with 45 seconds of free fall – they're sure to get a real adrenaline dose and have enough time to soak it all in.
3. Personalised 21st Birthday Gift Box
If you want a special memento to commemorate their 21st a personalised 21st birthday present box is a great idea. It's something they can keep to remember a big milestone, personalised with their name or whatever you like on it and you can fill it with whatever takes their fancy – maybe some alcohol or a special beer mug or wine glass or if they're not into that maybe fill it with chocolate or their favourite snacks – so many options!
4. A lesson
A 21st birthday is a great time to broaden their horizons and for them to learn something new. There's an abundance of lessons to suit their tastes. How about learning to surf like a pro in the surfing mecca of Raglan? Or maybe some golf lessons if they wanna learn to swing a golf club like Tiger Woods. There's always cooking classes where they can start with the basics, or try something a little different. Or maybe something more creative like a photography class or something relaxing like yoga – the options are truly endless for 21st birthday present ideas.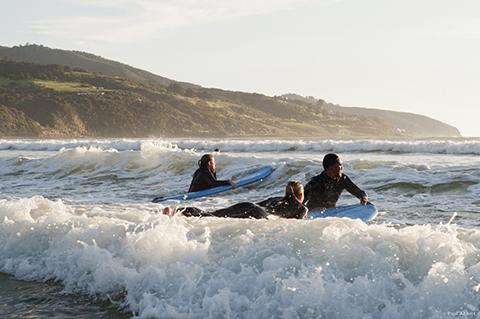 5. Spa day
There's nothing more relaxing than a spa day and the world-famous Polynesian Spa ticks all the boxes for a rejuvenating birthday experience. Your gift recipient can warm up their muscles and relax their mind while soaking in the hot pools with views over the Lake Rotorua. They also have a treatment room with lots of relaxing therapies to choose from – facials, massages, mud wraps – it all sounds so relaxing!
6. Jewellery, a watch or greenstone
A keepsake jewellery piece they can treasure forever makes a great 21st birthday present and you can usually find something to suit all tastes. Find a beautiful piece of timeless silver or gold jewellery or a watch is another classic option. If you're not sure about classic jewellery, a special greenstone is another great choice. Greenstone has a lot of significance and there are so many designs, each with unique meanings.
7. Canyoning experience
Canyoning is another epic experience any thrill seeking 21-year-old is bound to love. Canyoning is truly one of the most exciting and challenging adventure activities in New Zealand and the epic Coromandel backdrop at CanyoNZ has got to make this one of the top picks. They'll get the adrenaline pumping as they descend down Sleeping God Canyon, abseil waterfalls, water slide and jump into deep pools with guides – an amazing mind blowing adventure.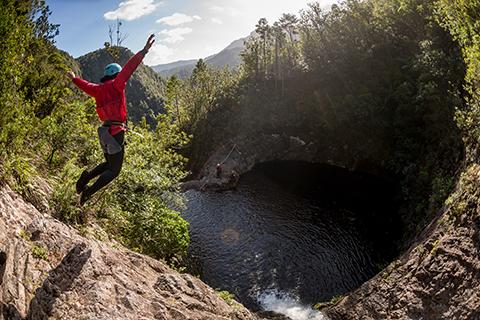 8. Ticket to an event
Everyone loves going to events so a ticket to get them out and about is perfect for a 21st birthday present idea. There are lots of options available from sporting games like rugby or netball, to music festivals or gigs or even a comedy show, theatre tickets or local plays. Whatever they're into it's usually not too hard to find something nearby.
9. Private flight experience
Waiheke Island is our pick for an absolutely breathtaking flight experience – those views are just incredible and it's a 21st birthday experience they definitely won't forget. With Waiheke Wings you will immediately begin to enjoy picturesque birds eye views. Your giftee can soak up some of the local beauty including incredible coastline, beaches, and many vineyards, as well as views of Rangitoto Island and Auckland CBD.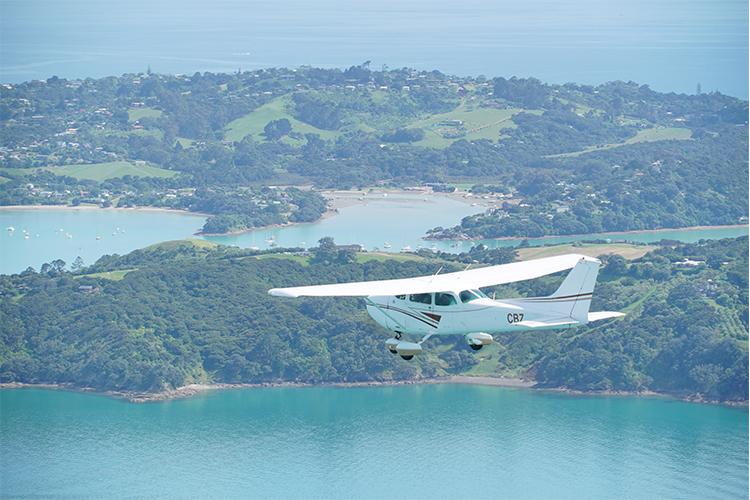 10. Wine tasting
Most 21-year-olds love a drink or two, so wine tasting is a great way to learn a bit about the wine making process, try some new wine varieties and of course enjoy the wine tasting experience itself. We're lucky enough to have some pretty amazing wine spots here in New Zealand. You can't go past Waiheke Island with some of its iconic vineyards or the Hawkes Bay in the North Island. If you're down south you could do a biking wine tour in Marlborough or Queenstown.
Bonus: The no-fail gift option
So there you have our top picks for epic 21st birthday present ideas. But of course, there's rarely a 21st birthday gift that's perfect for every person out there and you often need to have a pretty good idea of what they would like. If you're like us and think an experience would be an amazing 21st birthday present idea but you're not sure what they're into, you're finding it too hard to choose or if you want a no-fail gift, the new experience gifting concept from us here at Chuffed is just the thing. It's all about gifting experiences but giving your gift recipients the option to choose from up to 80 amazing experiences, so you can never go wrong (and it comes in a unique Chuffed Tube)!
Check out all the Chuffed gifts here.